The movie star had taken to his Instagram page on Thursday, November 7, 2019, where he shared a throwback photo of himself and his new girlfriend, Seyi Edun.
"Epic throwback when were still casual friends before we started doing kini🙈🙄….," he captioned the photo.
Well, it didn't take long before a nosy follower took to the comment section of the actor's Instagram page to post what appeared to be an unsolicited opinion.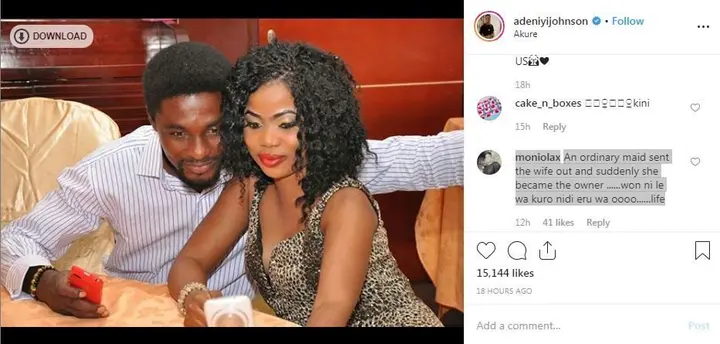 "@moniolax An ordinary maid sent the wife out and suddenly she became the owner ……won ni le wa kuro nidi eru wa oooo……life.
Apparently, Adeniyi wasn't going to be having any of it as he called out the nosy follower for disrespecting him and his relationship.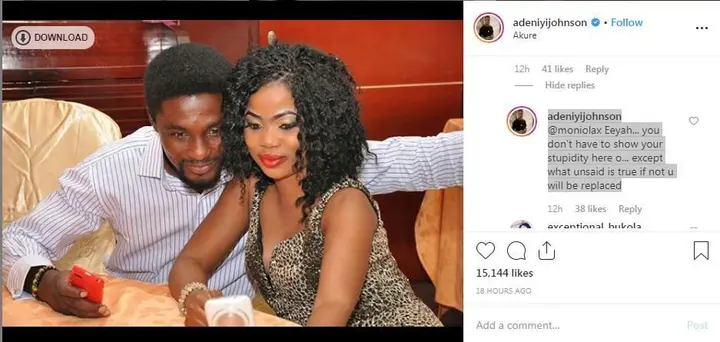 "@adeniyijohnson@moniolax Eeyah… you don't have to show your stupidity here o… except what unsaid is true if not u will be replaced," he replied.
We guess the nosy follower didn't see that coming. It didn't end there as other loyal followers of Adeniyi Johnson called out the follower for his presumed insensitive comments.
Adeniyi Johnson and Seyi Edun have been dating for a while now. They, however, sparked off break up rumours back in 2018, a report Seyi denied.
The breakup rumours…
The Yoruba Nollywood actress took to her Instagram page on Thursday, November 6, 2018, where she posted a very cute of Adeniyi Johnson and herself. She went to caption the quote;
"God gat u AyanfeOluwa #Oluwaloseyi #iseoluwanii #koto19reloaded," she wrote. It would be recalled that Adeniyi Johnson had shared some posts on his Instagram stories a day ago which got people wondering if all was indeed well in his romantic life.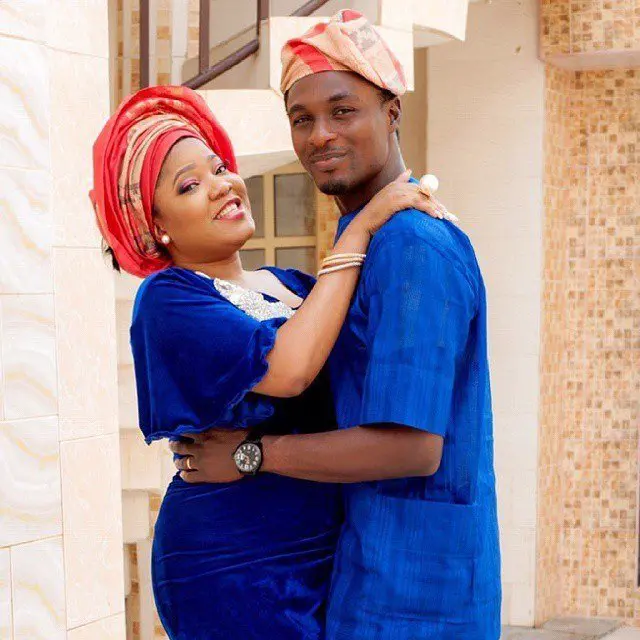 A few hours after posting the cryptic message on his Instagram stories, he went to call out his former wife, Toyin Aimakhu for refusing to sign their divorce papers.
https://youtu.be/ISFek0iTCDk